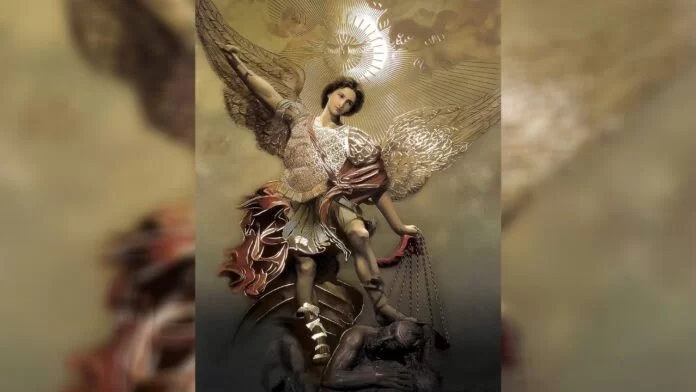 Archangel Michael is our protector or savior. Michael saves us in many situations. Since now a day's everyone is very eager about their reputation, a frequent need arises to call Michael.
Who is Archangel Michael
Archangel Michael is commonly referred to as an 'Archangel of Courage'. He is a warrior and the leader of other angels. Moreover, he is summoned by the defense servicemen the most. Identically, he has the responsibility to maintain law and order in the world. He helps people with the appropriate action required. Additionally, Michael helps the souls to the board for heaven if they have to when they leave their physical bodies.
How Angel Michael Fights Against Evil
Archangel Michael is our protector or savior. He saves us in many situations. One such situation is saving through accidents. With this intention, drivers pray to him to help them never meet an accident. In other words, he helps those who are pure. Indeed, he helps people to take care of their belongings. Even though, Michael protects you from negative energies like fear, depression, etc too. As you know, these kinds of feelings make the life of a person like hell. He will intervene and fights on your call and will help you to break free from those negativities. Additionally, he protects your job and reputation. 
What does Saint Michael the Archangel do?
Uniquely, Michael helps the persons to discover the purpose of their lives. Michael acts as your mentor if you ask him to do so. Similarly, he can motivate, inspire, or guide you in any field for which you demand help. Since there are certain or many distractions for us and here is the role of Michael to encourage us to cut off from those persons who will not do anything for the betterment of us.
He is an Angle of Courage. In contrast, he has a commanding yet loving voice. Certainly, his voice soothes you in panic. In general, his presence gives signs and warnings to those who can look after your actions and make correct decisions. As Michael does, this 6 in 1 Combo video also makes you Bold Confident Courageous & Fearless and Enhance Your Personality.
 What are the Names of the Seven Archangels
The seven archangels represent seven days of the week:
| | |
| --- | --- |
| Name of Archangel | Related Day |
| Michael | Sunday |
| Gabriel | Monday |
| Raphael | Tuesday |
| Uriel | Wednesday |
| Selaphiel | Thursday |
| Raguel or Jegudiel | Friday |
| Barachiel | Saturday |
Why Michael is Called the Savior
There are moments in life when you get restless, which could be due to anything like getting unexpected news that puts you in jeopardy or any other cause that puts you in crisis. At the same time, Archangel Michael helps you in those situations to stabilize your faith so that you do not start losing hope and faith in God. Certainly, he will reassure you of the presence of God and his angels that are helping you to achieve your purpose in life.
When Michael is with you, you feel secure. Moreover, he does calm you right away in sorrow. Additionally, Michael saves you from lethality. Whenever you face courage-related issues or low energy levels, the savior saves you and helps you to revive. As well as he works for the safety and security of mankind.
How to Connect With Angel Michael
Archangel Michael is easy to connect with as he serves humanity with love and care. He can connect with anyone who wishes to connect with him. However, this is not the case that being a leader of archangels you can not connect with Michael directly. Whenever you face any problem or when fearful emotions overwhelm you can call him, he will answer your call.
In addition, Archangel Michael will definitely cleanse the negativity inside you. If you feel low in energy levels, disoriented or unable to connect with your work, or getting restless, call him. He will always guide and motivate you and bestow you with your needs. He will settle things like they were before or even better. You can also use VIBBES KADA to get all the beneficial energies of Archangel Michael even without any long and time-consuming rituals.  
Archangel Michael's Signs/Symbol
First, You feel a warm tingling sensation, most of the time over your head.
Second, you feel flashes of light and sparks before your eyes.
Third, many times you see Michael's picture and a picture of his sword.
Fourth, feel intuition about the forthcoming dangers.
Fifth, feel someone is protecting you from the dangers.
Archangel Michael Color
Some say Blue, some Golden and some say Red. I personally feel Blue Golden color belongs to Angel Michael. Golden Blue is the color of Divinity.
Angel Michael in the Bible
What does the Bible state about the Archangel Michael?
Michael directions God's military against Satan's powers in the Book of Revelation found in the New Testament. It is during the war in Paradise that Archangel Michael overcomes Satan. After the fight, Satan is cast to earth with the fallen holy messengers. Where he, "that old snake called the demon," proceeds with their endeavors to "lead the entire world off track". In the book of Jude, Michael is alluded to as "the chief heavenly messenger Michael."
Michael Physical Appearance
Archangel Michael has dark medium shoulder-length hair. His hair isn't blonde as normally portrayed. He has blue eyes and a strong muscular buildup. He has white color wings. Michael carries a Divine Sword. Must do this Self Reading Meditation to Release Negative Emotions Thru LOVE.

Michael Sigil
The Angel Michael Sigil is a powerful holy image. In this way, every sigil of each Archangel holds blessed divine power. Uniquely, Michael's sigil is direct and helps to make a connection with Archangel. This sigil is also helpful in invocation and other rituals related to Michael. Do you know Archangel Raphael is a Great Healer & Always Ready to Heal You?

Archangel Michael Prayer
Dear Saint Michael! I Humbly Pray,  Please Shield Us And Make Our Defense Strong. Be Our Side, O Heavenly Prince! Shower Your Care And Love With The Power of God. Amen!
Now it is easy to Get A Sign From VK to Live a Happy Life (A Unique Way To Use VK).
Must check How to Recognize Angel Michael.