Break the cycle of bad memories now that bind you all the time. This audio has the ability to remove all bad memories, negative thoughts, and negative feelings about any bad relationship, trauma, or accident from your past.
It does this by erasing the memories associated with the relationship or other issues and thereby helping you feel better about the future.
Call it what you will – excess baggage, post-traumatic stress syndrome, or just an overly cautious approach to dating or relationships, childhood traumas or trauma of sexual misbehaving or trauma due to abusing parents or trauma due to an accident, etc.
If you have been hurt or mistreated by a bad past experience then a memory of it can impact your future more than you may realize. 
Click to Read Shield of Seven Rays for Complete Protection
According to the law of attraction, if you carry the same bad memories with you all the time, you will welcome the same bad experiences in the future and even more than before.
This audio has the ability to remove negative thoughts and feelings with all the bad memories from your past. It does this by erasing the memories associated with negative and harmful emotions and thereby helping you to overcome for a better future. Now no need to carry excess baggage and post-traumatic stress syndrome all the time.
Overcome, Remove, And Erase Bad Memories Audio
How to use this Audio to Remove Bad Memories?
Have you ever seen how a bad memory or a bad incident like an accident or physical abuse has left behind emotional hurt and pain? And how we are not able to overcome the experience and this results in us being more and more fearful.
As the law of attraction says a bad experience happens in a person's life he/ she relives that incident again and again which gives birth to further bad experiences.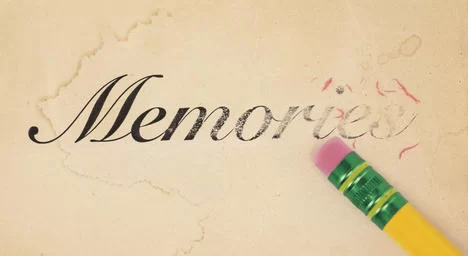 In short, we attract more and more similar situations. Also, this stops us from thinking positively and creating a new future for ourselves. This video will erase the bad memories at the sublime level of our consciousness and hence give us the power to do positive creations and manifestation around us.
Embrace positivity and lives a fulfilling life. 10 minutes daily can change your life. Listen to this audio once a day with good headphones before sleeping daily for the next 40 days.
Around after 15 days whenever you will try to remember bad experiences of your past, you will be amazed that few of them are not there in your memory and your consciousness. Keep listening for 40 days and get rid of all bad memories.
After 40 days carry on listening once a week as a follow-up dose. In this audio, we use some special subliminal messages (by Sharat Sir) and soothing music (by Chris Zabriskie) to erase bad memories and their effects so quickly and permanently from your life. This amazing combination can help you a lot to permanently erase all bad memories.
Must Check Release Anger Permanently