Now Care Any Organ Easily & Simply Using VK
VK is attuned with Cosmic energies. VK has its own wisdom to send required energy, even when you don't know which energy to request.
In this video, you can learn how to simply use VK to revive or heal any organ or body part. Even a child can use VK in this way.
You can know more about how VK energizes every cell of the organ or body part by directly focusing energy on it. You can do this healing for your vital organs like the Brain, Heart, Lungs, Liver, Kidney, pancreas, or any other organ. Know more benefits of this amazing process, VITAL ORGAN BALANCING in this article.
You can also do this Vital Organ Balancing in easy ways for others or self as given in examples in this article.
You can club Cosmic Serums with the Vital Organ Balancing process to creatively use VK.
Here ⇓ are some interesting links to read VK success stories, where VK users used VK on their body to heal or recover:
VK can be used in simple as well as creative ways to energize any body part. Do explore VK to de-stress your eyes, take relief from hidden or stubborn pains, shape up your body. Do explore VK with this simple and powerful way of energizing the body.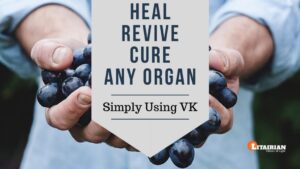 Gratitude to Sharat Sir for VK and its infinite possibilities for good health. This video and article are prepared under the guidance of Sharat Sir.
Note: Follow the doctor's advice wherever needed.