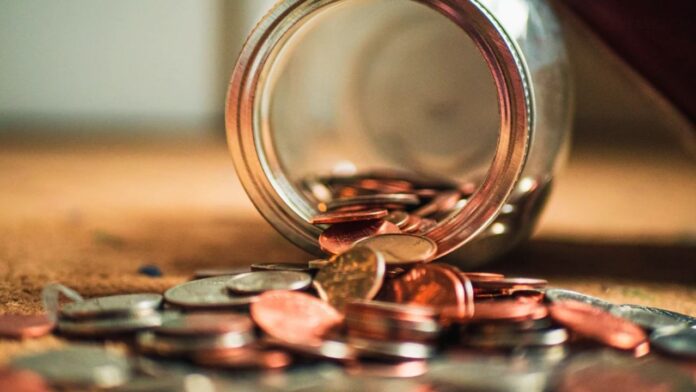 How was your experience in making your own vision board to become a money magnet? Searching images for your vision board is a fun exercise. I really feel high while googling them, hope the same for you. Sometimes I get confused between 2 or more images, which to download or which to leave. If you get confused then don't worry. Just download all :).
If you practiced blessing beautiful things in your life as per the 1st ritual,
you blessed people in the life for things that they have and you wish to have them in your life with the 2nd ritual,
you are loving your desires in the 3rd ritual,
you have read about the habits of Self-made billionaire and started incorporating them in your life in 4th ritual,
you made your wonderful vision board in the 5th ritual,
then only you must start with this amazing 6th ritual of becoming a money magnet in 40 days.
If You feel you are sure about your desires, you are doing all efforts to make your dreams come true but there is something more that is required to lead you to your financial goals, then this article is for you.
Sometimes you feel you need more peace and calmness to achieve your wish. Sometimes you feel there is enough talent within you, but divine blessings are what you seek, then this article is for you.
In this 6th Ritual of becoming a money magnet, seek the blessings of Maa Lakshmi from within. In this ritual, chant the Lakshmi mantra "SHREEM" every day for 11 days wholeheartedly.
Read Here ⇓ About Shreem
What is Shreem Mantra? Know its Benefits Meaning & Procedure
When you chant the mantra loudly you connect to the Divine from within. Though you can chant in silence, but the best way is to chant loudly.
To know about what is SHREEM mantra, how to chant this mantra, what are the benefits of Shreem mantra chanting, read my new article here:
This article is about the 6th Ritual of the 40 days program to become a money magnet. Now let me tell you the benefits of doing this whole ritual.
Benefits of all 6 Rituals to Become a Money Magnet
1st Ritual of blessing things: If you daily continue to bless things that you have in your life, you will enjoy things that you have in your life more than before. It will remind you of the richness that you already have. You have many things that others don't have, but with a feeling of lack, many times you forget how blessed you are. So you must practice this ritual daily.
2nd Ritual of blessing people who have things that you also wish to have in your life: If you continue to practice this ritual daily, you will release negative emotions such as jealousy or anger or ego, that crops up in new life situations. If such negative emotions are released daily, your vibrational frequency to achieve more increases.
3rd Ritual of loving your desires: If you continue to express love to your desires, you will attract it with more intensity. If you love money and prosperity in your life, it will come to you with more love.
4th Ritual of reading about Habits of Self-made Billionaires: You will know what is missing in actions to achieve your desires. As you incorporate new good habits from inspiring rich people, you will work more systematically, smartly, and confidently to achieve your dreams.
5th Ritual of seeing your Vision Board: Looking at the images of your vision board daily and frequently will make your journey enjoyable to reach your dreams. You will see your desires happening with these pictures.
6th Chanting of Shreem Mantra: Regular chanting of Lakshmi Mantra Shreem will keep you connected to the Divine. Your mind will feel more powerful and strong with a Divine presence. This mantra chanting is for overall abundance for health, money, peace, calm minds, being in a good relationship, and divine connection.
If you have taken breaks in these 40 days, I recommend you to start afresh with the 1st Ritual today and now itself.
If you have practiced this 40 days Ritual ONCE as guided in all 6 articles, I congratulate you for your enthusiasm in following and practicing the whole ritual with me.
NOW A NEW JOURNEY BEGINS FOR THOSE WHO COMPLETED THE SEQUENCE OF 40 DAYS MONEY MAGNET RITUALS
Now let me tell you, this is not the end of 40 days Ritual of becoming a Money Magnet. Rather it's a beautiful journey to remain a money magnet. Isn't it?
If you have practiced this 40 days Ritual as guided in all the 6 articles, now you can practice each of these rituals SIMULTANEOUSLY.
You can keep blessing things that you have, you express love to your desires during the day. Keep seeing the wonderful vision board that you prepared, sit for chants of SHREEM.
Whenever you think of a person who has things that you also want in your life, don't miss to bless that person. Keep following good habits of the self-made billionaires. Add new good habits whenever you get inspired by rich people
As you CONTINUE these practices simultaneously:
YOUR POSITIVITY LEVELS WILL STRIKE NEW RECORDS
YOUR VIBRATIONAL FREQUENCY TO RECEIVE GOODWILL REACH NEW LEVELS
YOU WILL CLIMB THE SUCCESS LADDER TO NEW HEIGHTS
Now it is your time to go to AUTO MODE of remaining or being a money magnet throughout your life. How will it happen?
MAKE THESE RITUALS OF BEING A MONEY MAGNET A PART OF YOUR LIFE !!
Just continue these 6 practices regularly. It is easy to keep blessing things and people. It is joyful to love your desires. It is interesting to follow new good habits. It is amazing to be with images of your desires. It is living in divinity with chanting of Shreem Mantra and seeks blessings from Goddess Lakshmi.
All these practices will make your path peaceful and joyful to receive abundance in all areas of your life.
YOU START FEELING YOU ARE A MONEY MAGNET NOW !!
Share this Money magnet ritual with as many people as you can and give them a lead to be a Money Magnet with you. Share your joy with others.
I enjoyed designing these rituals for you. I enjoyed the journey of 40 days Money Magnet Ritual with you.
I BLESS ALL THE PEOPLE TO BE A MONEY MAGNET NOW FOREVER

WISHING YOU A GOLDEN WEALTHY LIFE
Must Check ⇓
How to Become a MONEY MAGNET in 40 Days Part 1 (Day 1 to 5)
How to Become a MONEY MAGNET in 40 Days Part 2 (Day 6 to 10)
How to Become a MONEY MAGNET in 40 Days Part 3 (Day 11 to 16)
How to Become a MONEY MAGNET in 40 Days Part 4 (Day 17 to 23)
How to Become a MONEY MAGNET in 40 Days Part 5 (Day 24 to 29)