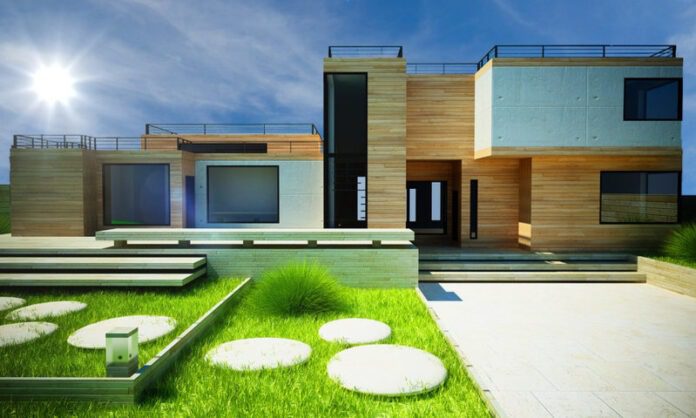 Golden Sunrise friends, Dream Home (Sapno Ka Ghar) is the dream of every human being, few achieved in their middle age, old age & maximum people never. I and my father also had a dream to buy our own house 7 years ago, we have got our dream home with the blessings of my Father, My guide Chandrabhaga (My Aunt), Sharat Sir, VIBBES KADA VK, GOLDEN SUNRISE IMAGE, and  Rakhi Mam.
I met Rakhi Mam as she used to support our kids at NGO. One fine day she suggested painting one wall of the NGO with mountain and Sunrise and write GOLDEN SUNRISE on it.
Slowly got to know about VK & read many articles & saw the video on Litairian. My curiosity increased to really understand about VK.
One day I called Rakhi Mam & said I want VK, please explain to me what it is? She told me many things but I only remembered it's attuned with Cosmic Energy & VK can help to solve all problems. This was in Aug 2016. Spending on the steel kada, that cost is a foolish thing but I had faith and trust in her. I felt as if she is saying, definitely something will happen. And I already got some improvement at NGO and in my life after she got the wall painted with GOLDEN SUNRISE.
I told Rakhi Mam I don't have the amount, she said I will put money, you give me later. Initially, it was difficult for me to arrange that amount at a time. But then I made my mind to get my VK. Before getting VK, I started chanting GOLDEN SUNRISE as she said and in 3 days I gave her max. I promised Rakhi Mam that the remaining 1000 will give after 1 month later when I get my salary. But I gave the remaining money in a week's time.
Finally, that day came in August 2016 and I got my VK. But how will I use it? On which hand to wear? Any mantra Jap? etc. Rakhi Mam gave my number to Payal Jain Mam. I got one manual on VK.
I saw the pages and felt that I will faint "Itna Padhna padega"(So much to read!!). I did not say anything to Rakhi Mam and wore that kada on my hand. I met her again and understood the various energies in the form of Cosmic Serums. I focused on Total Wealth serum and Shreem to attract money flow in my life. Slowly-Slowly my curiosity increased. I saw some videos by Sharat Sir but chose the shortest video of 3.09 min Shreem 528 and another video with 3.31 min COUNT.  I started watching these videos every alternate night.
I charged drinking water with VK and Total Wealth Serum daily. Then attended training on VK in Feb 2017, Mumbai session taken by Sanjay Roy Sir, Rakesh Sir, and Rakhi Mam. Understood few more things specially it is a spiritual connection. Also, Rakhi Mam told me 'Vijay yeh video raat me dekhne se zyada effect aata hai" (Vijay, if you watch videos at night, you will get more effect).
I started self-talk, also understood that VK can read the hidden intentions. I used Total Wealth Serum regularly. When I ride my bike, I take Shield of Seven Rays for me and "Krishna" my bike.
I got back my stuck money after demonetization in India. I broke all my savings and got good returns on equity shares purchased last year when the market nifty.  I purchased my Dream Home and named it "Hare Krishna Bhavan". This home is closed to the waterfall, surrounded by trees much better than what my dream was.
I have also attached the Golden Sunrise image and video links which I used to watch to live my dream. Thank you VK, Golden Sunrise, Sharat Sir my angel Rakhi Mam for such a wonderful gift VK and my new life.
My Beautiful experience on the GOLDEN SUNRISE Image launched by Sharat Sir in Apr 2017.
I want to share with all my angels, team members of litairian group. I had received the Golden Sunrise image from Rakhi Mam on my Whatsapp (Image attached below) on 7th April 2017. She told me… put it in your NGO and home. During the same time, I was facing some problems to transfer the house related documents like Grampanchayat assessment, legal litigation, and so on. I was so worried during those days because I have already given Seller 2 lacs as a token and applied for loan and worried that nothing negative should come in the search report.
I put the GOLDEN SUNRISE image at my Home, NGO & also made one more with a frame for the new home. The intention in my mind was that something positive should come on my land. After a few days (around 15 days) I got a search report from my advocate. She mentioned that the search report is positive and we have got one more registration documents from the Tehsildar office, which is Index 2. Finally, once again the biggest good news came in my life and all the papers successfully got transferred to my name.
I informed Rakhi Mam & Sharat Sir about the same. I invited people for a housewarming on an ecard with a background of GSI image in June 2017.  A few days later when next I spoke to her, Rakhi Mam told me that Sharat Sir has put Cosmic Energies in this image. I informed Sir in July how GSI was effective and I placed it in my place.
Thank you so much Rakhi Mam, Sharat Sir & Team Litarian.
Testimony by Vijay (Mumbai)
Click Here to Read More Success Stories of VK.
Must Read
My Experiences with Magical Golden Sunrise and VK – Kuldip Singh
Divine is My Constant Money Provider (A Personal Experience of a VK Teacher)
Miracles Do Happen When You Work With VK (VK Experiences by Sonia)
My Wedding Bells With VIBBES KADA and GOLDEN SUNRISE Project by CK Jana
How a Metal Bangle has the Power to Transform Your Lifelong Story by Barinder Kaur
Beautiful VK Experiences by Balbir Rani Kaur From Singapore
Also read more VK Success Stories in the VK Forum